Accounting services for attorneys / legal firms
Our firm specializes in serving the accounting, tax and financial management needs of law firms, independent attorneys, and all types of legal practices. Our experienced team has a deep understanding of the day-to-day operations, billing routines and compliance issues that face your profession—enabling us to offer deep analysis and tax strategies to support your financial success.
Our critical analysis and practical solutions help identify business trends and opportunities for growth as well as aid in improving the operations, efficiency and profitability of your practice. With years of experience serving the legal profession, you can trust our team to support all your unique accounting and tax needs.
We offer the following services:
Bookkeeping & Accounting
Taxes
Payroll & employee issues
Accounting system design & maintenance
Overhead/cost analysis
Staffing efficiency analysis (to ensure optimal headcount and staffing costs)
Billing office review
We conference with you regularly to review and interpret financial results ensuring you understand the data and how it affects your firm.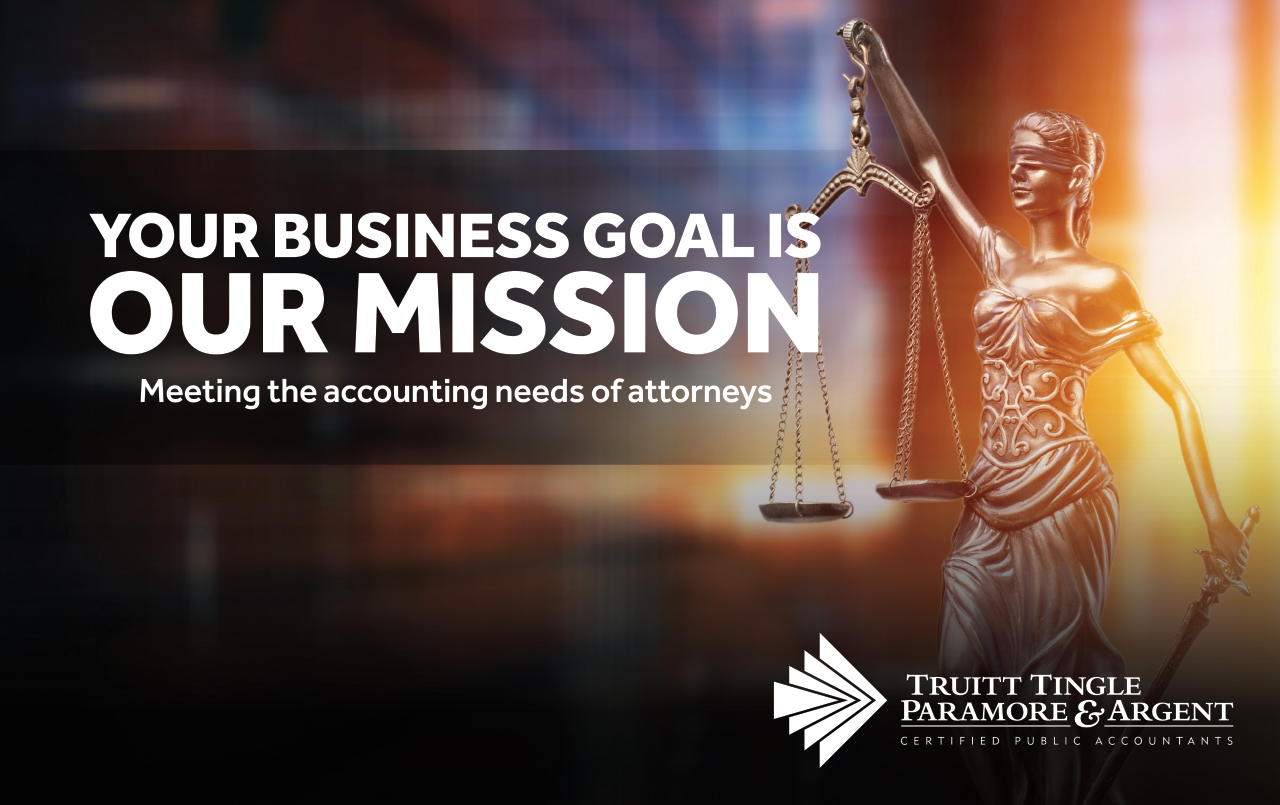 Fill out the form below to download our e-Book to learn more about increasing productivity and profitability in your practice…when you leave the accounting to us.
Thank you for your interest in our firm. Use the button below to download your copy of our eBook.
Download our eBook